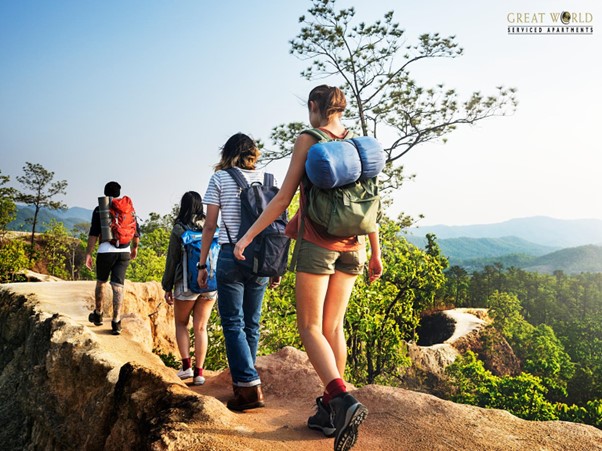 We don't have to look very far back in history to realise that human beings are the main culprits behind global warming and other environmental disasters. In fact, one of the positives that came out of the Covid-19 pandemic is the reduction of carbon emissions, largely aided by a drastic reduction in travel activities. For the most part, it has also nudged us towards considering more eco-friendly alternatives. As the world cautiously inches towards normality, it's important to maintain that momentum and make a conscious effort to embrace sustainable travel — and there's no better opportunity to do so than on your next trip! If you're planning a visit to Singapore, here are 5 ways you can travel green, and why Great World Serviced Apartments can help you in your endeavours.
Stay in a Green Hotel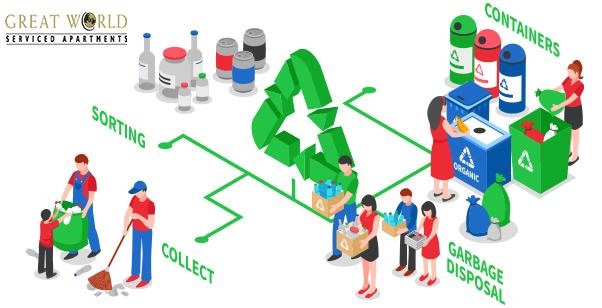 A green hotel is an accommodation provider that has demonstrated its commitment to sustainability through different policies that are aligned with those values. These include initiatives like water conservation, essential housekeeping frequency, and repurposing recycled materials. If staying at an affordable serviced apartment is something you're looking for, why not select one that advocates sustainable travel, like Great World Serviced Apartments?
Great World Serviced Apartments employs a chilled water air-conditioning system that uses water instead of air to cool your home. Water is cooled to between 7.2 to 23.8 degrees Celsius and piped throughout the apartments.  This solution provides effective air-conditioning while reducing carbon emissions. In addition, all our apartments are fitted with regular windows that allow fresh air circulation, reducing the need for 24/7 air conditioning.
Other sustainable efforts include a monthly utility cap for extended-stay residents and guidance to dispose of trash responsibly in the many recycling bins located on our premises.
Pack Light with Reusable or Refillable Items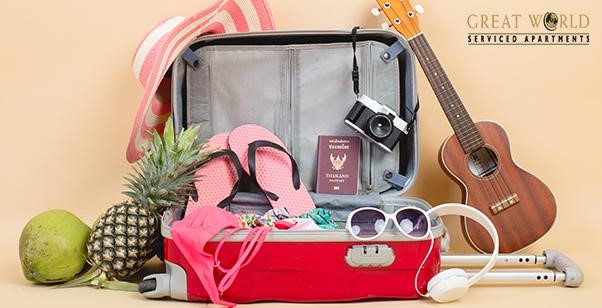 Isn't it often the case that whenever you're travelling with family, you will find that half your belongings have been brought along for the trip? Many of us think little about having unnecessarily heavy luggage on our travels, but the excess weight actually puts a strain on airplanes, resulting in greater fuel consumption. Factor in the number of flights that are active at any given time and you're looking at a significant increase in carbon emissions. To alleviate this, scrutinise the list of things you intend to bring and cut out fringe items that you don't necessarily need, like an extra pair of shoes, for instance. You may also consider bringing items that are reusable or refillable instead.
Pro tip: staying at a serviced apartment is a great way to help you pack less, as they often come fully furnished with all the amenities and comforts of a regular home. With a washer and dryer in each apartment, lesser clothes need to be packed as they can be cleaned and worn again. A well-equipped kitchen also allows ease to prep suitable and right meal portions for seniors and young children.
Explore Eco-friendly Transport Options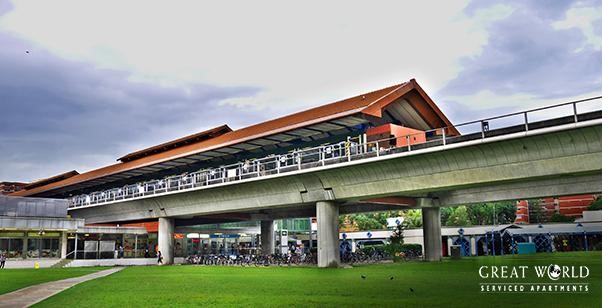 Travelling around in Singapore is effortless as the island state offers an efficient public transportation infrastructure. The subway network and buses can take you to almost every nook and corner of the city in a relatively short amount of time. Additionally, most of the public buses are eco-friendly hybrid models that run on both Euro 5 compliant diesel and electricity.
Just a 3-minute walk from Great World Serviced Apartments to the new Great World MRT Station, residents and guests can now easily access our comprehensive MRT network via a sheltered path, making it a breeze to commute to the Central Business District, Orchard Road, and popular attractions like Gardens by the Bay.
Engage in Eco-friendly Travel Activities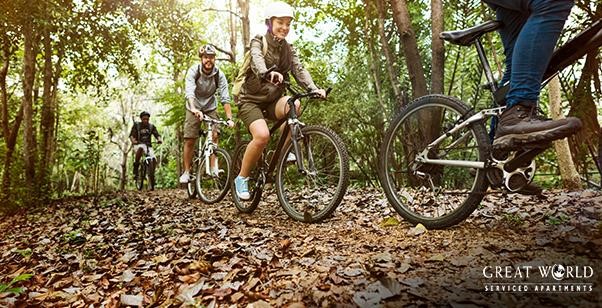 Eco-friendly travel activities add a new dimension to your itinerary in that you'll get to veer off the beaten track and experience something unique and quite unforgettable. These include exploring cultural areas on foot, going on a bicycle tour, hiking, or even patronising eco-friendly businesses. Doing so allows you to immerse yourself in what the place has to offer at a leisurely pace without straining the environment.
Great World Serviced Apartments is conveniently located adjacent to a park connector that provides direct access on foot or bicycle to the Central Business District through the picturesque Boat Quay and Clarke Quay. There is a designated bicycle bay for residents and guests to to securely park their bicycles, and rental bikes are also readily available from bike-sharing operators, simply by downloading the respective operator's app.
Digitalising Wherever Possible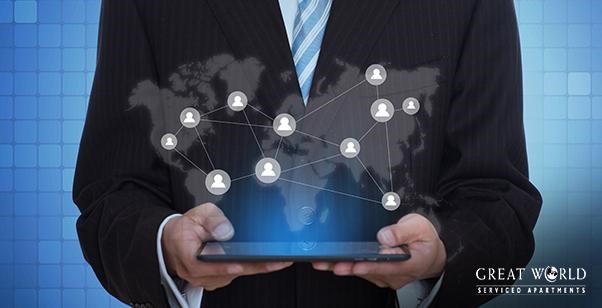 Gone are the days when booking flights and accommodations require a great deal of paperwork that you might sometimes even forget. Today, most receipts go straight to your phone, some of which even come with their own QR codes that can be easily scanned and verified by the relevant authorities. Not only is going digital saving us from unnecessary headaches, but it also protects our dwindling forests by consuming less paper. Whether you're staying at a hotel, a serviced apartment, or even a guesthouse and regardless if you're checking out a museum or a theme park, make every effort to ensure the entire booking process remains digitalised and paper-free.
If you're looking to add a touch of sustainability to your stay in Singapore, Great World Serviced Apartments could be your ideal companion. Our affordable serviced apartments allow you to dwell in comfort, and at the same time play your part in protecting our world for future generations to come. For more information about the types of serviced apartments available and other promotions that we might be running, do visit our website!