As the borders start to re-open, travelling to Singapore is made possible again. While everyone travels for different reasons, it will be important to know where you will be choosing to stay. To ease the decision-making process, we have come up with 5 benefits of staying at a serviced apartment, in particular Great World Serviced Apartments. 
Spaciousness
The land is sparse in Singapore and most of the hotels in Singapore come with just a bed, a minibar, and a bathroom, at a size of approximately 14.5 Square Feet all in one space. However, if you wish for a fully functional kitchen, separate living room, and bedroom complete with television and en-suite bathroom, go for a serviced apartment which is almost 5 times the size of a hotel and definitely not at 5 times the cost. Most often, it's just slightly more expensive. At Great World Serviced Apartments, our apartment sizes range from 800 square feet to 2200 square feet. There is also a full range of apartment categories you can choose from. For instance, we have One Bedroom Premier Apartments, Two, Three-bedroom apartments in varying sizes, all the way to Four Bedroom Pinnacle Apartments. Some apartments come with a balcony or a decent patio area, and our luxurious Penthouses are even equipped with your own private BBQ Pits and Jacuzzi.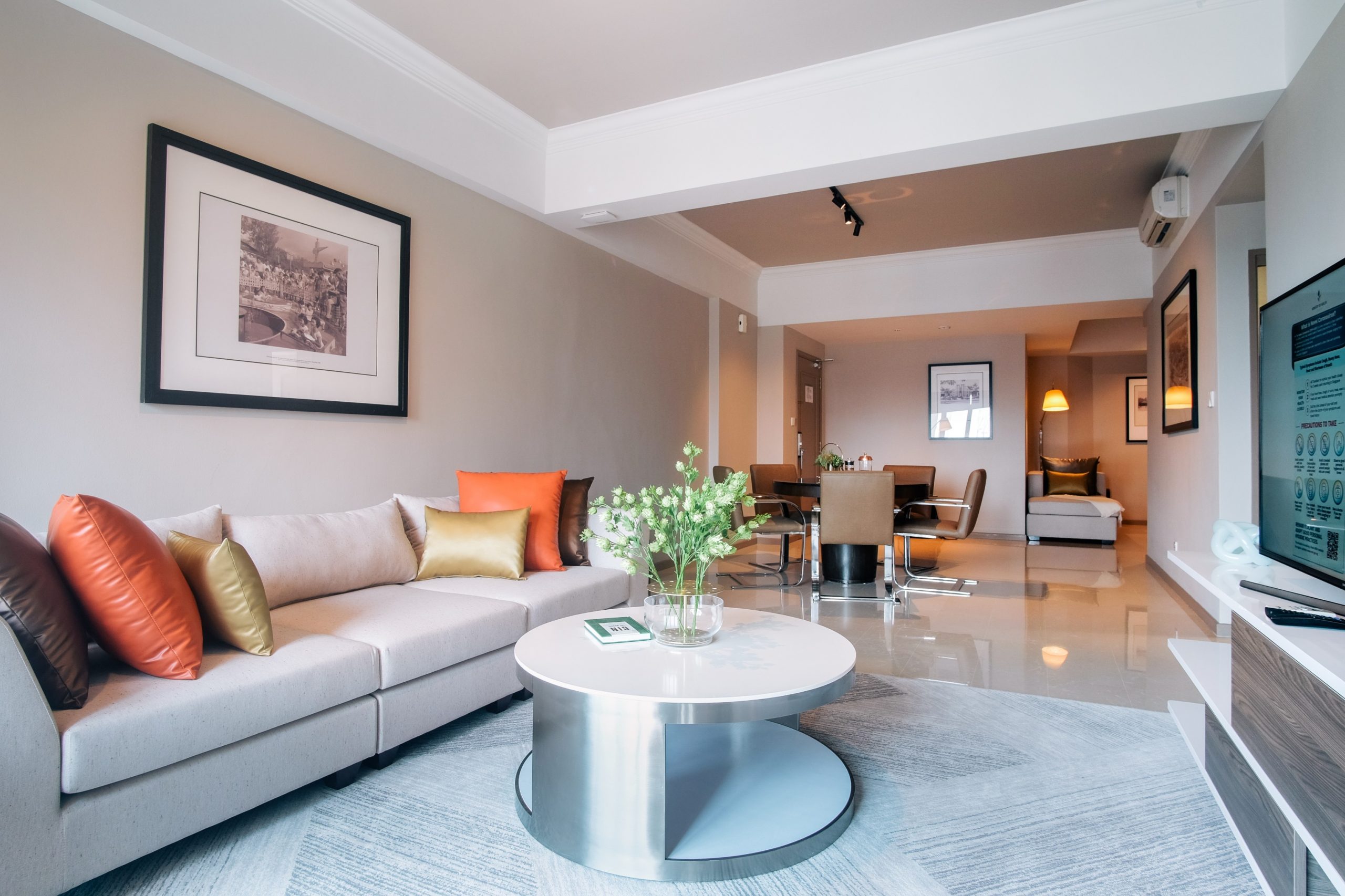 Cost-Effective & Flexibility
When you are looking for accommodations for a long period, we are more cost-effective as compared to hotels if you stay for more than a month. With monthly rates and established corporate rates, Great World Serviced Apartments is the way to go! Meanwhile, if you are traveling with a group of friends or a big family, you get to save on the cost as you can share the cost of an apartment instead of booking multiple rooms. More often than not, the price of our two-bedroom apartment for instance is slightly less than that of two separate hotel rooms in a comparable standard hotel. There is also the added advantage of not requiring connecting rooms since we have several rooms in an apartment so you can enjoy your privacy in the room and mingle when you want to in the common living/social spaces, how flexible and ideal is that?
Location
Location is very important for those who relocate for work or for those who come here for vacation.  At Great World Serviced Apartments, convenience is at your doorstep as it is adjoining to Great World Shopping Mall where you can get groceries, essential items, shop for clothes & shoes or electronic gadgets, and grab a meal in the wide array of restaurants and food court satisfying every palate easily. There is even an onsite cineplex to catch the latest films from around the world. You can enjoy all these conveniences that are accessible with just a 2-minute sheltered walk to the mall, no matter the weather! Our strategic location on the city's fringe gives us abundant tranquility as it is not too crowded and provides convenient access to the Central Business District and the Orchard shopping belt in less than 10 minutes. Our complimentary shuttle services in the morning to selected locations in the CBD will ensure you get to work on time and in a comfortable manner!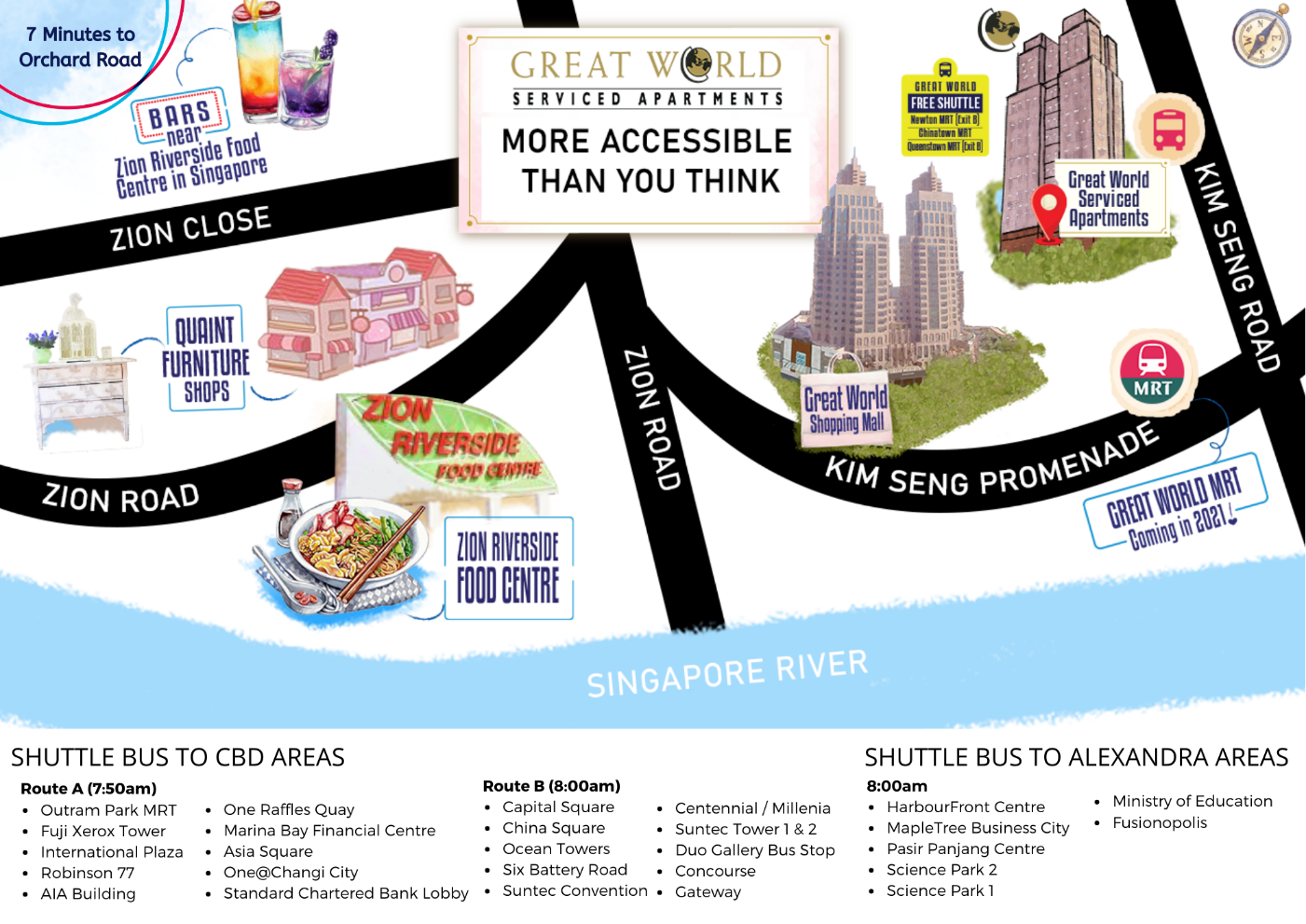 Services and Features in the Apartment – a comfortable home away from home!
While some hotels have washer & dryer in a shared common area, we have ours right in the apartments! Not to mention having a fully equipped kitchen with an oven, microwave oven, toaster, dishwasher (selected units), and Nespresso coffee machine. It will be convenient to do your laundry and whip up your meals. High-Speed internet access and Wi-Fi, as well as a wide selection of international cable TV channels, are also a feature in the apartments, same as the hotels, and are usually included in the rent so you don't have to pay extra.
And similar to hotels, we provide the added conveniences of housekeeping services, so you do not have to worry about changing and washing the bed linens and towels. There is also a service desk/concierge which is just a phone call away, and 24-hour security and key card access in the elevators to ensure your total peace of mind.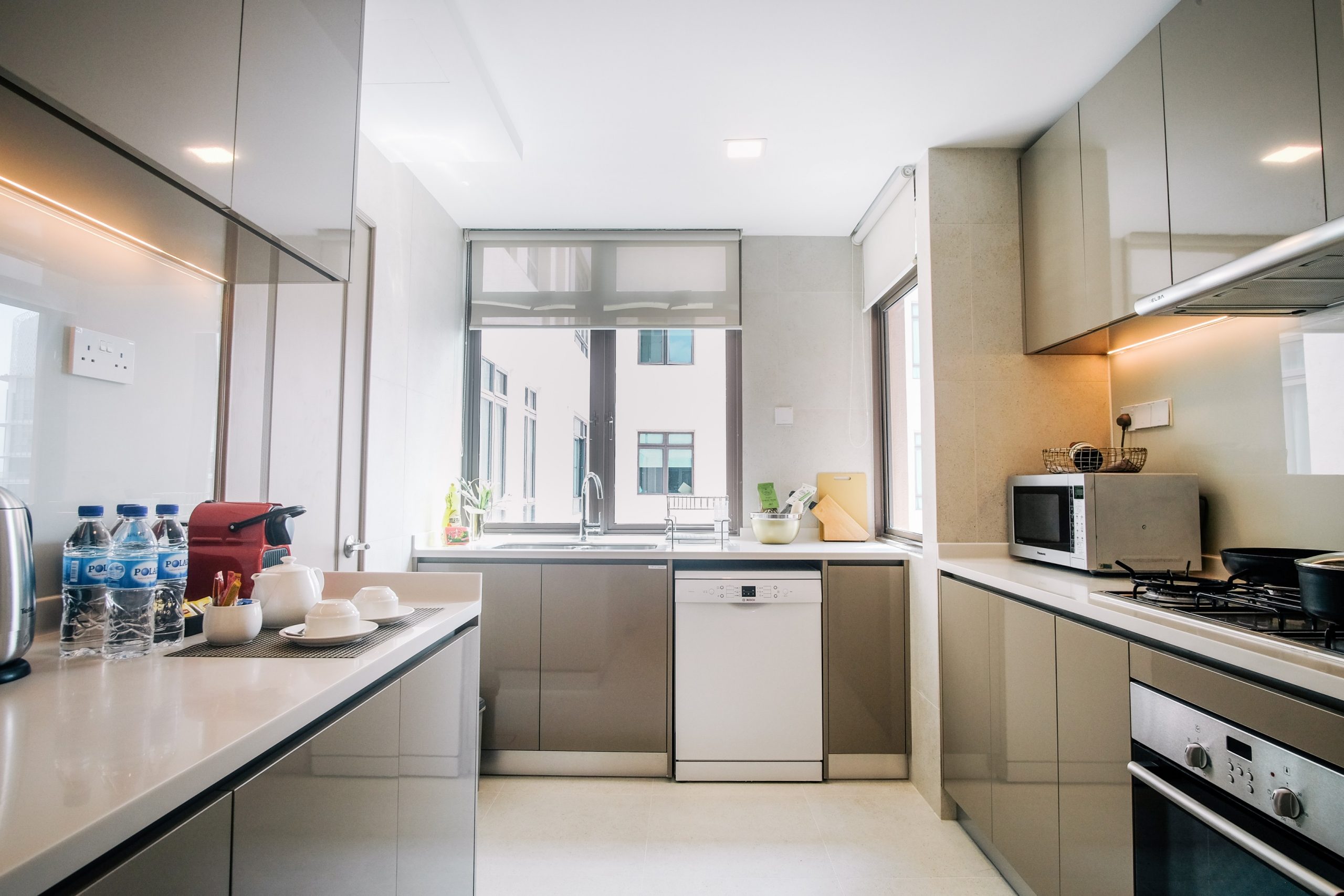 Facilities & Vicinity
If common facilities like gym, pools, and kids lounge are part of your travel requirements, you can find them all at Great World Serviced Apartment. Work out at our 24-hour gym, accompany your kids to the Kidz Lounge with an indoor & outdoor playground or swim a lap at our near Olympic sized swimming pool, which also comes with a kid's pool, and a separate Jacuzzi and steam room areas. There is a new thing to do every day when you stay with us. Visit the mall for a bite or enjoy a movie in the cinemas. We are also near park connectors where you can take a stroll or jog along the rivers and canals all the way to Marina Bay Sands! There are also pubs along Robertson Quay or Clarke Quay, which is just 15 minutes' walk away.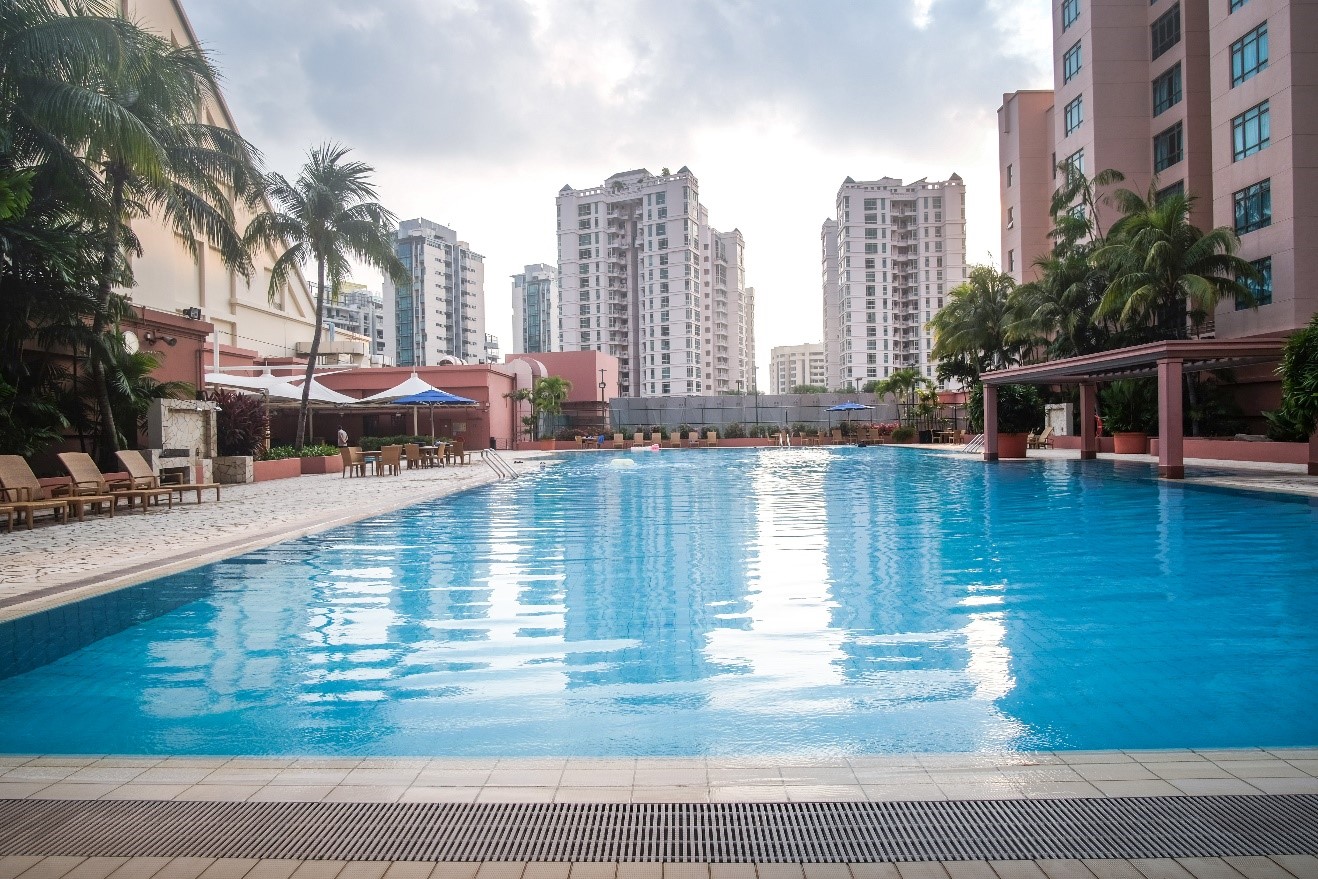 Staying in a serviced apartment allows you to experience staying in a home away from home which you are unable to get in hotels. There is a community here where you can be-friend fellow residents staying with us.  We ensure your space, convenience, and comfort which will be perfect for your next trip, whether you are staying for a week, a month, or even a year!
Call us now for more information or drop us a note below!