The feeling that most of us have when moving houses can be such a chore and none of us likes the hassle that naturally comes with it. The decisions on what to take, what to be thrown away as well as the need to engage a reliable mover. With all the packing that needs to be done, the list is endless. Of course, if money is not an issue, you've might as well get the professionals to do the work for you!
Notwithstanding, the excitement and anticipation of a new home is definitely worth all the hassle.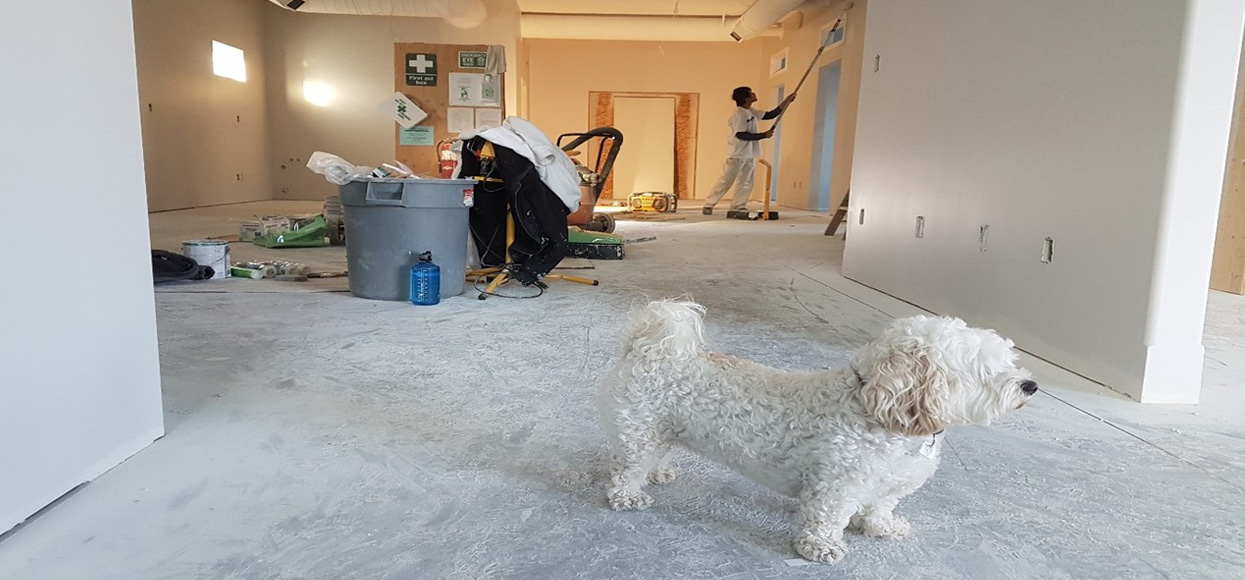 Picture credit: Cal David (Pexels)
While juggling the 1001 things to do, don't forget our most precious possession (if you have any, that is) – our pets, especially if you are moving across borders. Bear in mind, different countries have different requirements as well as a different sets of rules.
Below is a quick guide for you if you are bringing your cats or/and dogs into Singapore.
RESTRICTIONS
Some breeds of dogs and cats are not allowed in Singapore. Make sure to have a thorough check if you can bring your pets with you. It is important to note if your new place of residence allows you to keep pets. Most hotels and serviced apartments do not allow pets in their properties. Great World Serviced Apartments is one of the rare few that welcomes your furry friends with open arms.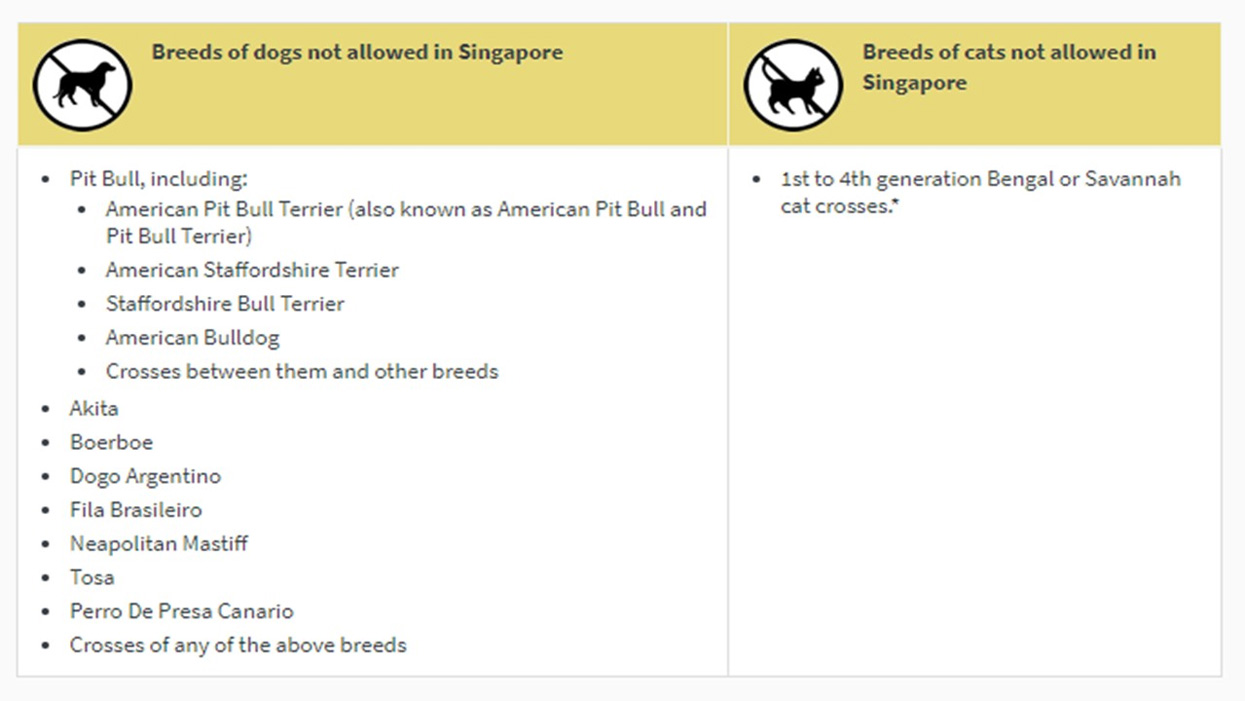 Breeds of dogs and cats not allowed in Singapore. Source: Animal & Veterinary Service (AVS) of Singapore
IMPORT LICENSE
Apply for an import license from Animal & Veterinary Authority (AVS) 30 days prior to your pet's entry into Singapore.
MICROCHIP
All pets need to be microchipped.
QUARANTINE
Check if the country you are originating from are in Singapore's rabies-free country. If it is not, then your pet needs to be quarantined anytime from ten to 30 days. Remember to book your quarantine three months ahead of entry.
VACCINATIONS & BLOOD
Check the category of country that your pet lived in for the past six months. Based on these categories, get your pets' required vaccination and blood tests accordingly. The age of the pets also plays a part in what vaccination your pets need, so do take note.
ANIMAL & VETERINARY SERVICE (AVS)
Inform AVS in advance of your arrival so that they can schedule an inspection of your pets upon arrival.
HEALTH CERTIFICATE
A licensed veterinary must complete the Veterinary Certificate for Singapore within seven days of entry and needs to be endorsed by the relevant agencies in your country of origin.
SMALL MAMMALS
Other small animals that you are bringing into Singapore will need to be quarantined for 14 days. Make sure these animals are not endangered or protected.
What happens next? Where do you go when you arrive in Singapore?
If you are arriving by air, the inspection by an AVS officer will be carried out at the Changi Animal and Plant Quarantine Section (which is set away from the passenger terminals). You will need to have your import licence and identity card/passport with you in order to gain access into the complex.
After inspection, your pet will be transferred to Sembawang Animal Quarantine Station to be quarantine or released to you if a quarantine is not required.
You are now all set to make the necessary arrangements for your furry little family members to join you on an awesome new adventure in Singapore!
For more details, visit AVS's official website https://www.nparks.gov.sg/avs.
During your visit to Singapore, whether it is a long term or short-term stay, you may consider our serviced apartments that fit all types of travellers.
*Information is correct at the time of publish. Information may change subject to changes in legislation.