Kazehikaru - 15% off treatment
Kazehikaru, a combination of sunlight, wind, and flower blossoms; signifying change, tranquility and nature.
Kazehikaru is a Japanese style, new concept image and wellness salon. Equipped with modern technology and experienced beauticians, we provide an extensive list of non-invasive treatments.
We strive to provide a quality one-stop personalized service to cater to all your aesthetic needs and to address individual wellness.
Our salon is result orientated with extensive services that includes not only well lauded facials using specialized premium facial products from Japan, that are suitable for all skin types, but also body treatments, detox wellness to fulfil any and all beauty needs in one location. Our one-stop services will save you the hassle of going to several beauty salons for different treatments.
Exceeding our clients' expectations is our biggest asset.
Residents are entitled to 15% off treatment.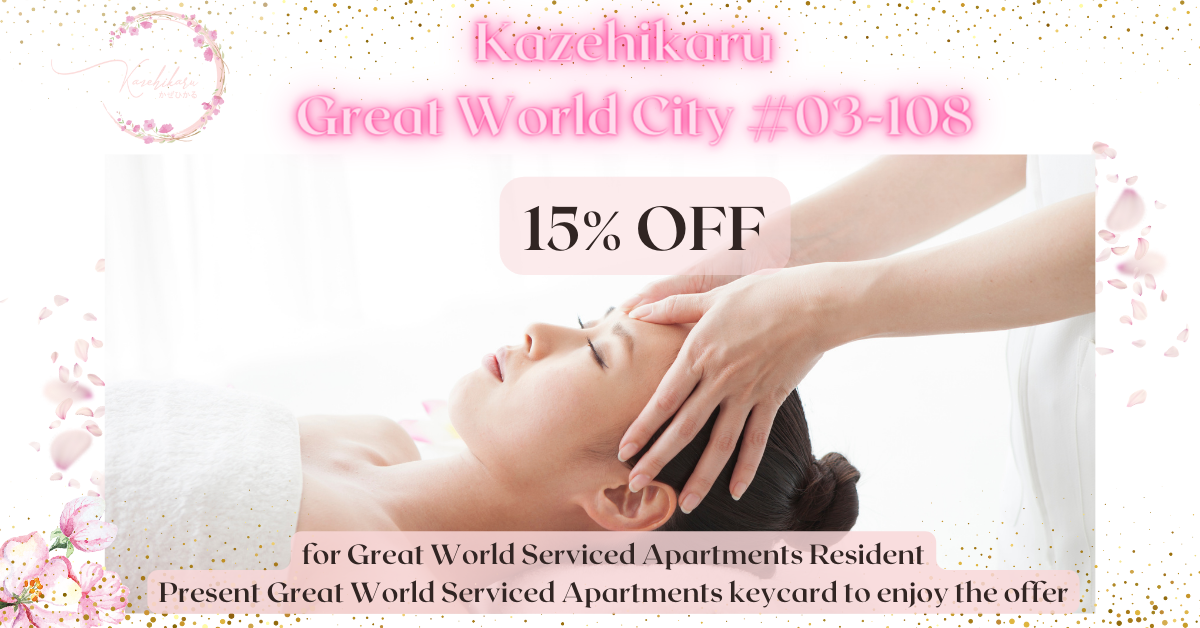 Terms & Conditions:
Only valid in Great World
Present your Great World Serviced Apartments Keycard to enjoy this offer