My Gym - Discounted Rates
My Gym has developed an extraordinary program and facilities devised to help children 7 months thru 8 years of age develop physically, cognitively and emotionally. We have over 600 locations in more than 35 countries offering structured, age-appropriate, weekly classes that incorporate music, dance, relays, games, special rides, gymnastics, sports and more.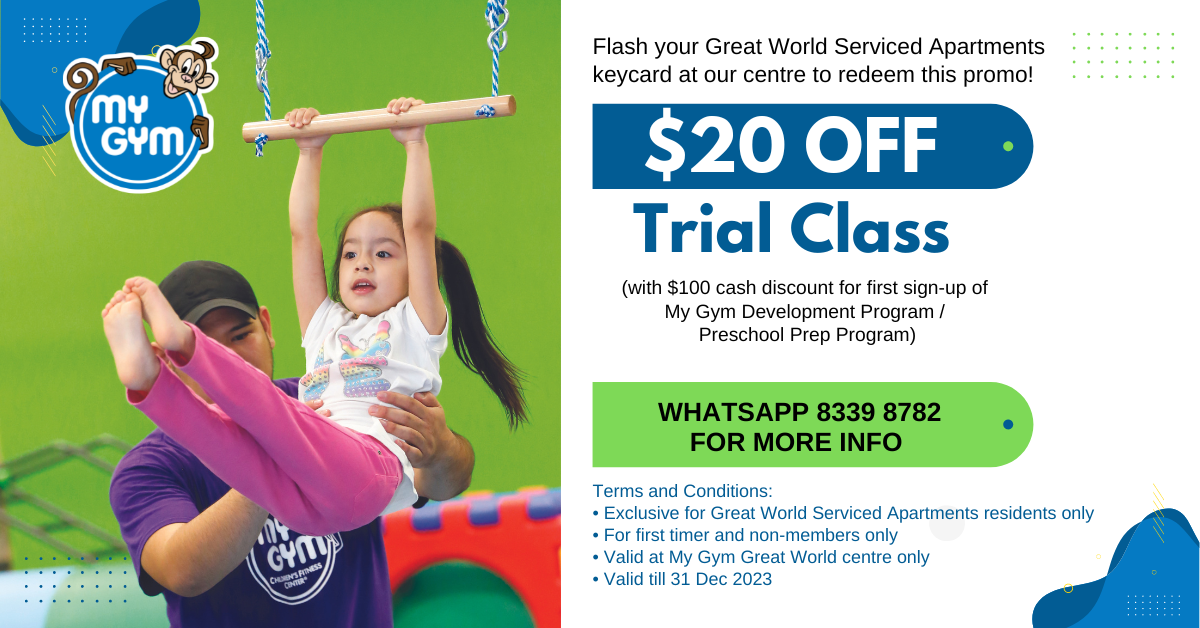 Enjoy a $20 off trial class + $100* cash discount for first sign-up of Gym Development Program / Preschool Prep Program at My Gym Great World.
Please present your keycard to enjoy this offer.
* Terms and Conditions:
– Offer is valid at Great World outlet only
– Not valid in conjunction with other promotions
– Strictly for first-timer and non-member only
– Valid till 31 December 2023